The World Economic Forum is an independent organization working towards a better political, academic and financial world. The organisation, on January 20 recognised the work of several health and peace ambassadors across the globe in Crystal Awards ceremony in Davos, Switzerland.
Honoured for her world in destigmatising mental health and issues related to it, Deepika Padukone was recognised by WEF at the grand event.  Presented the awards by Hilde Schwab, Chairwoman and Co-Founder of the World Economic Forum's World Arts Forum, Deepika took the stage and made India proud with the way she's working towards the cause on an international level.
Stating facts and figures of the state of mental health issues in the world and sharing her personal experience, Deepika delivered an applaud-worthy speech after receiving the honour.
Scroll through to listen to her whole speech and take a look at all the pictures of the beautiful lady from the ceremony.
ICYMI! Deepika Padukone's short yet admirably solid acceptance speech at @wef Crystal Annual Awards 2020. #DeepikaPadukone @TLLLFoundation pic.twitter.com/LuifX4HTDi

— Deepika Addicts (@deepikaddicts) January 20, 2020
Part 2 – Deepika Padukone talks about anxiety, depression and the importance of mental health diagnosis at @wef Crystal Awards 2020 pic.twitter.com/gld6AFkeP4

— Deepika Addicts (@deepikaddicts) January 20, 2020
Part 3 – Deepika Padukone speaks up on importance of mental health awareness at Crystal Annual Awards 2020. #DeepikaPadukone pic.twitter.com/KsuDe6dX9G

— Deepika Addicts (@deepikaddicts) January 20, 2020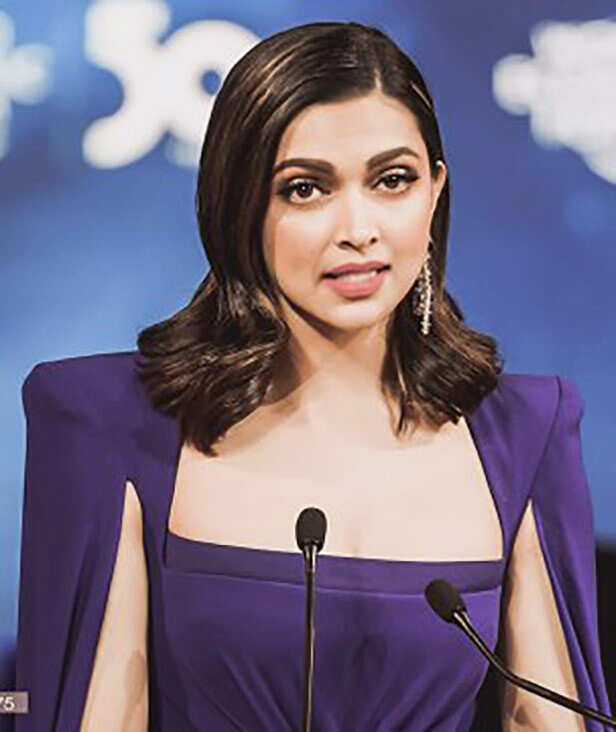 Deepika Padukone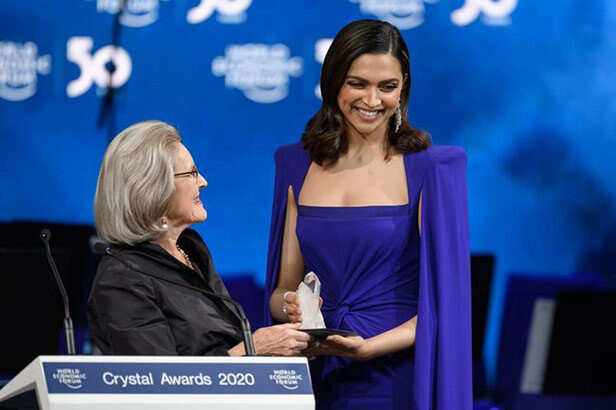 Deepika Padukone
Deepika Padukone
Deepika Padukone
Deepika Padukone
Deepika Padukone
Deepika Padukone
Deepika Padukone
Deepika Padukone
Deepika Padukone
Deepika Padukone
Deepika Padukone
Deepika Padukone
Deepika Padukone
Deepika Padukone
Recommended for You
Loading Next Article…