It's an exciting time to be a '90s kid and all credit for that goes to the Jonas Brothers. Nick, Joe and Kevin have been on cloud nine ever since their single's Sucker and Cool have become worldwide chartbusters and the Happiness tour is only taking the success octanes higher. 
Adding to this excitement, Joe Jonas turned 30 yesterday and the fans along with his family wishes him a happy birthday on stage at one of their concerts. Later on, the Jonas Brothers and the J-Sisters, Priyanka Chopra, Sophie Turner and Daniella oomphed it up at a James-Bond themed birthday bash for the birthday boy. 
The bash was held in New York and boy was it an extravagant affair. Joe and Sophie went the classic black and white way as Joe donned a crisp white tux the latest Mrs. Jonas, Sophie took the plunge in a risqué black number with a thigh-high slit. Daniella and Kevin took the old-school glitter and glam route in their stunning choice of outfits. 
On the other hand, Priyanka Chopra and Nick Jonas were all things black magic. Priyanka slipped into a sheer body-con dress with a plume detailing all over it. Complementing her, Nick went all- black with a tailormade tuxedo for the big bash. 
Check out the pictures of stunning couples from Joe's 30th birthday saga.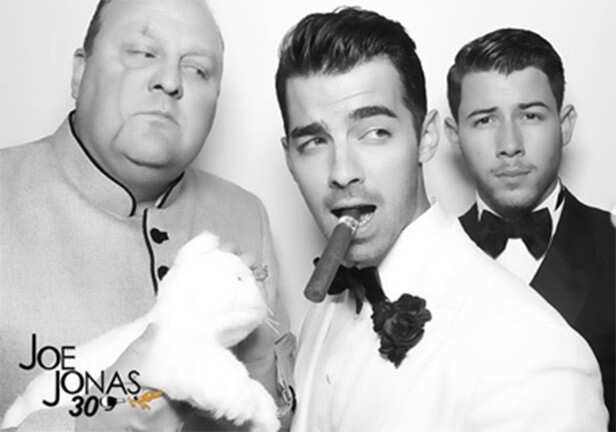 Kevin Covert, Joe Jonas, Kevin Jonas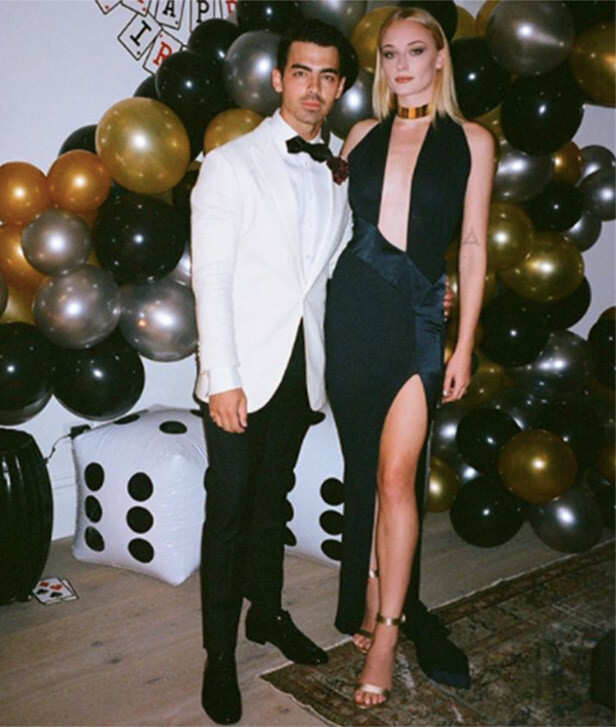 Joe Jonas and Sophie Turner
Joe Jonas and Sophie Turner
Joe Jonas and Sophie Turner
Priyanka Chopra
Priyanka Chopra and Nick Jonas
Priyanka Chopra
Michael Part, Laurie Park, 
Priyanka Chopra and Nick Jonas
Recommended for You
Loading Next Article…